Professor of History, Howard University
"Exhibiting Slavery: A Visual History of Slave Collars"
Several permanent and temporary exhibitions in Europe and the Americas have attempted to represent slavery by featuring physical punishment. To achieve this goal most exhibitions display instruments of torture such as chains, shackles, and collars. To understand the broad implications of these representations of violence, this lecture attempts to build a visual history of slave collars. First, I retrace the use of lave collars to Antiquity. Second, I use engravings and paintings dating between the seventeenth and nineteenth centuries to show how the representation of slave collars was widespread in European art during this period, therefore confirming the visible presence of enslaved people in Europe. Third, I connect these representations to similar devices today housed in museum collections in the Netherlands, Portugal, England, Brazil, and the United States. Finally, I discuss the broad implications of displaying this kind of torture device in museum exhibitions today.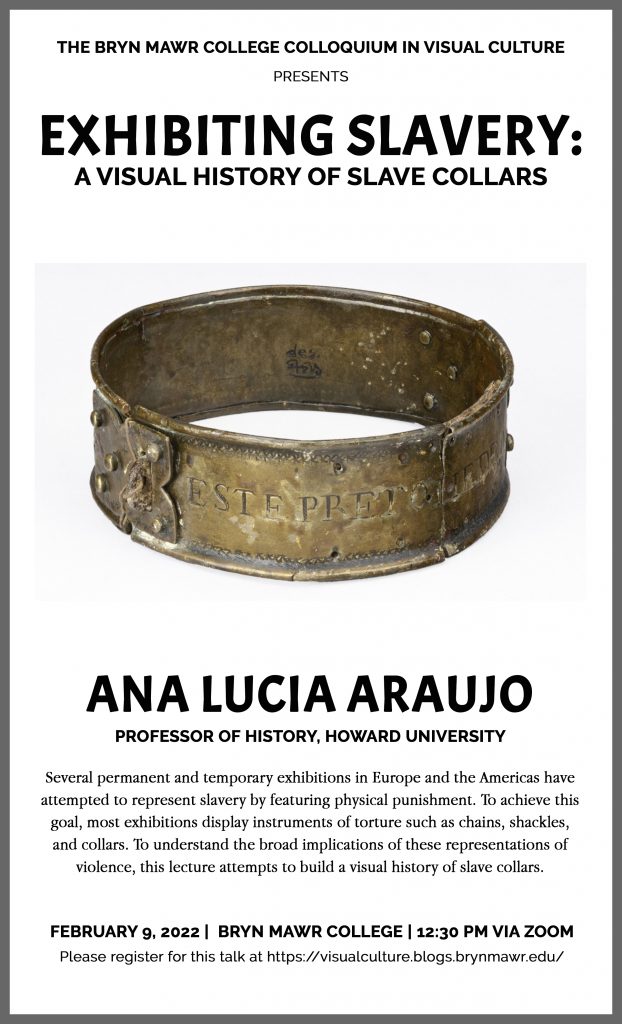 Please register here.