The 4th Annual Tri-Co Film Festival is next week! From a record number of submissions, a selection of student films from Bryn Mawr, Haverford, and Swarthmore Colleges will be showcased Thursday, May 7th at 7pm at the Bryn Mawr Film Institute.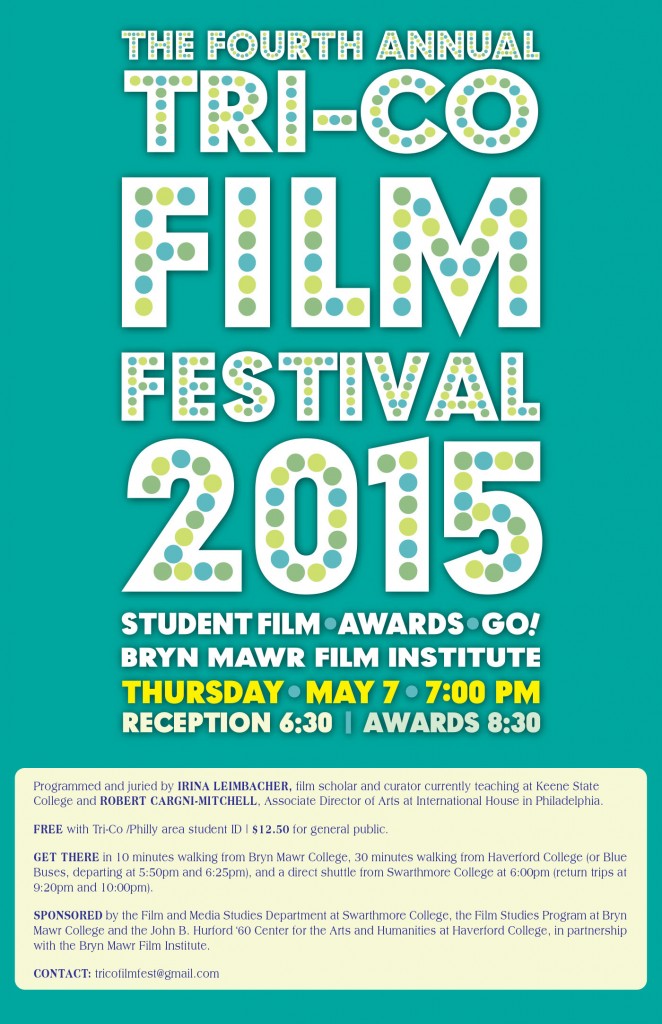 Can't make the festival? End of semester screenings for individual classes will take place across the three campuses April 29th-May 10th, 2015.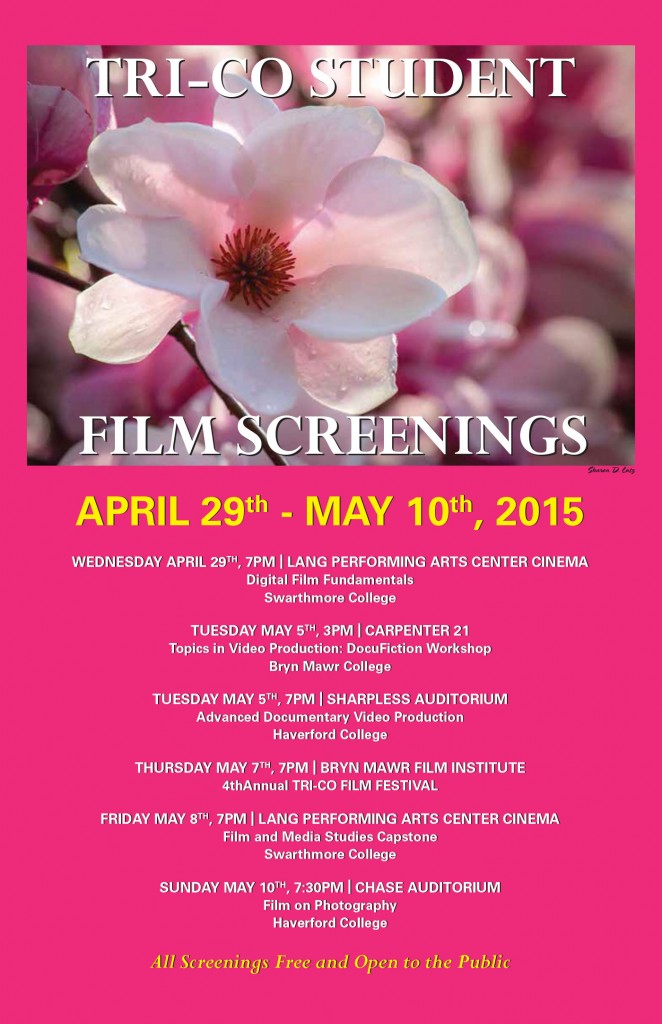 Don't miss all the opportunities to see innovative student work and support the Tri-Co visual culture community!
Hilary Brashear, 2015 Director
Dani Ford, 2015 Associate Director
tricofilmfest@gmail.com